Develop.Preview.Deliver.
Crafting tomorrow software today. unleashing innovatin through code. Develop with vision preview with precision , deliver with excellence
TECHNOLOGY WE PARTNERED WITH
EXPLORE THE MARCA MONACI WAY
Develop
Build when inspiration strikes
Unified and Energized, Our Team Commences the Exciting Journey of Turning Concepts Into Exceptional Digital Realities.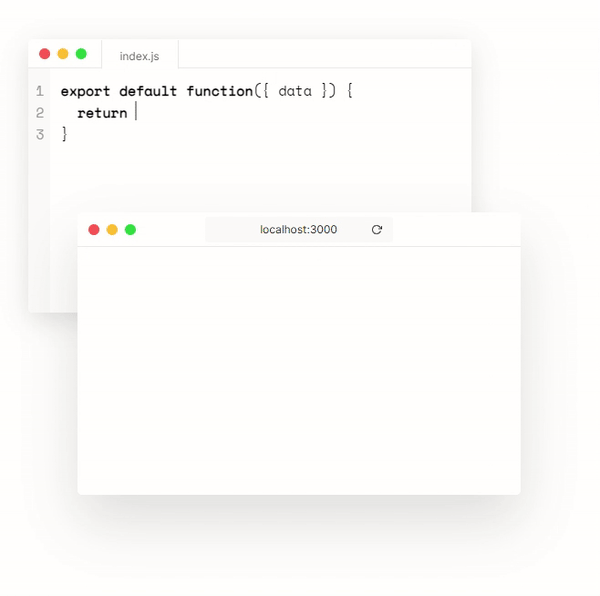 Mobile App Development
In today's mobile-driven world, having a presence on smartphones and tablets is essential. Our mobile app development team is well-versed in building native and cross-platform applications that run flawlessly across various devices and operating systems. From concept to deployment, we collaborate closely with you to understand your goals and design user-centric apps that provide intuitive interfaces, real-time functionality, and a delightful user experience.
Web Development
Our team of skilled web developers is committed to creating dynamic and responsive websites that not only reflect your brand's identity but also provide seamless user navigation. Whether you're looking for an informative corporate website, an engaging e-commerce platform, or a sophisticated web application, we have the expertise to bring your vision to life. We harness the latest technologies and industry best practices to ensure that your website is not just aesthetically pleasing, but also high-performing and optimized for search engines.
Preview
Showcasing Insights Actively
Engage with our dynamic process of Showcasing Insights Actively. We're not just about delivering solutions; we're about involving you every step of the way. Witness your ideas come to life as we provide real-time glimpses into the development process. Our proactive approach ensures your vision aligns perfectly with the final product, resulting in a seamless and satisfying outcome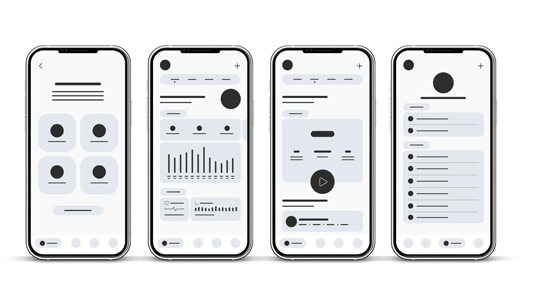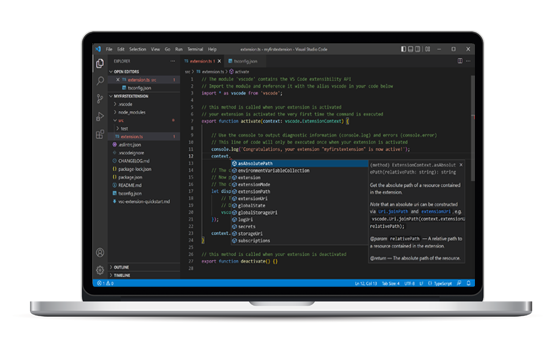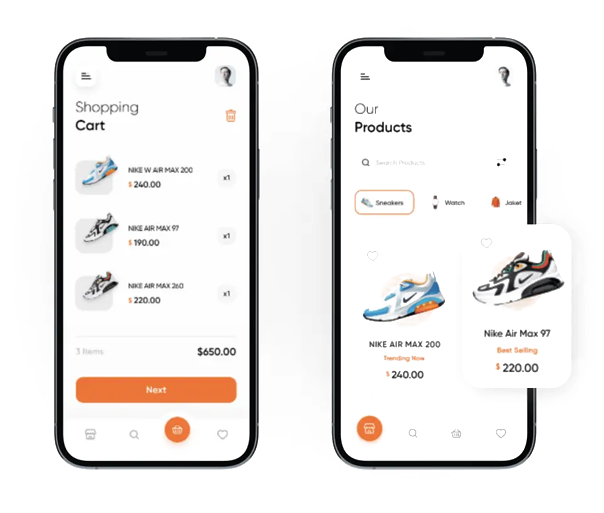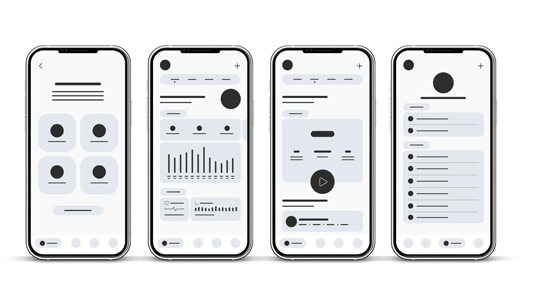 Conceptualization and Planning
The initial step involves brainstorming, conceptualizing, and outlining the app's purpose, features, and target audience. Define the problem your app will solve and create a comprehensive plan that includes functionality, user experience (UX) design, and technical requirements. This phase often involves creating wireframes or prototypes to visualize the app's structure and flow.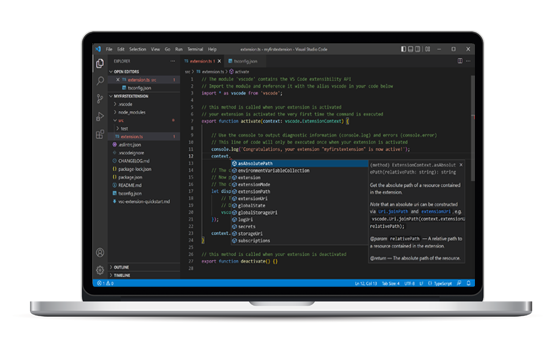 Development and Testing
With the plan in place, development begins. This phase encompasses coding, designing the user interface (UI), and integrating the necessary functionalities. Regular testing is crucial during development to identify and rectify bugs, glitches, and performance issues. The app's core features are built and refined, ensuring a stable and user-friendly experience.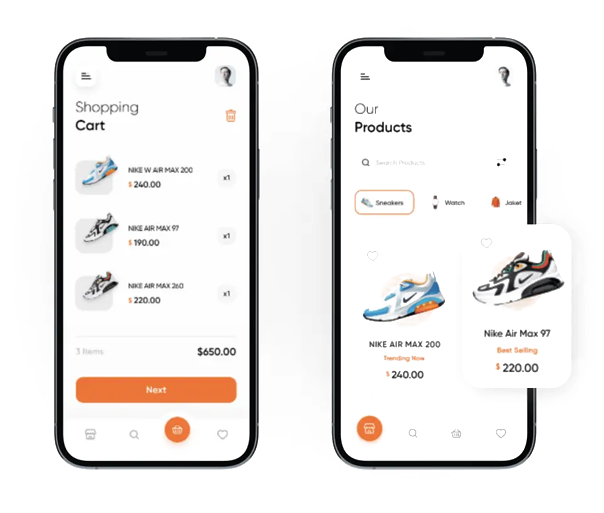 Quality Assurance and Deployment
After development, the app undergoes thorough quality assurance (QA) testing. This involves extensive testing on various devices, platforms, and scenarios to ensure it functions as intended. Any issues discovered are addressed, and final optimizations are made. Once the app passes QA, it's ready for deployment to app stores or web platforms, making it accessible to users. Post-launch monitoring, updates, and ongoing support are also part of this phase.
Deliver
HOSTING COMPANIES WE PARTNERED WITH
Universal Distribution
Making Your App Accessible to the World
Seamlessly Sharing Your App with the Global Audience. Our meticulous process ensures your app reaches every corner of the world, enabling users to benefit from its innovation and functionality. From app stores to web platforms, we navigate the complexities of distribution, making your app readily available and easily discoverable. Embrace a worldwide user base as we handle the technicalities, so you can focus on what truly matters: engaging your global audience."
Effortless Accessibility, Boundless Impact. With 'Universal Distribution,' we transcend geographical boundaries, bringing your app's potential to the fingertips of users worldwide. Our strategy involves strategic placement across diverse platforms and app stores, ensuring maximum visibility and easy access. As we navigate the intricacies of global distribution, you can rest assured that your app will seamlessly reach diverse audiences, making a lasting impact and fulfilling its intended purpose on a global scale."
Embrace Global App Reach: Delivering Your Vision Across Continents
App Excellence Delivered Globally: Your Vision, Now Accessible to Users Everywhere. Embrace Worldwide Reach!
Analyzing Global Impact.
Our strategic approach extends beyond boundaries, ensuring your app's availability worldwide. We meticulously analyze its performance and engagement on a global scale, tailoring enhancements that resonate with diverse audiences. Through comprehensive analysis, we empower your app to make a meaningful impact, transcending geographical limitations."
Frequently Asked Question
Discover answers to commonly asked questions about trading, accounts, and our services.
Get quick solutions and insights.
What services does Marcamonaci provide?
We specialize in mobile app development and web application development. Our team excels in crafting innovative solutions for businesses of all sizes.
What platforms do you develop mobile apps for?
We develop mobile apps for both iOS and Android platforms, ensuring a comprehensive reach for your target audience.
What industries does Marcamonaci cater to?
Our expertise spans across various industries including e-commerce, healthcare, finance, education, entertainment, and more.
How experienced is your development team?
Our team boasts years of experience in software development, with a proven track record of delivering successful projects.
Can you handle the entire development process, from idea to launch?
Absolutely! We offer end-to-end services, starting from conceptualization, design, development, testing, and deployment of your app or web application.
Do you provide post-launch support?
Yes, we offer ongoing maintenance and support to ensure your app or web application remains functional, secure, and up-to-date.
What sets Marcamonaci apart from other software companies?
Our commitment to innovation, attention to detail, and dedication to delivering high-quality solutions that align with your business goals make us stand out.
How long does it usually take to develop a mobile app or web application?
The timeline can vary based on the complexity of the project. We provide customized project plans with estimated timeframes during our initial discussions.
What is the development process like?
Our development process involves understanding your requirements, creating wireframes and prototypes, iterative development, rigorous testing, and final deployment.
Is my idea for a mobile app or web application safe with Marcamonaci?
Yes, we prioritize the confidentiality and security of your ideas and data. We are open to signing NDA agreements to provide you with peace of mind.
Can you upgrade or enhance an existing mobile app or web application?
Certainly! We offer services for app upgrades, feature enhancements, performance optimization, and incorporating the latest technologies.
How can I get started with Marcamonaci's services?
It's easy! Just reach out to us through our contact page, and our team will get in touch to discuss your project, requirements, and the best way to proceed.